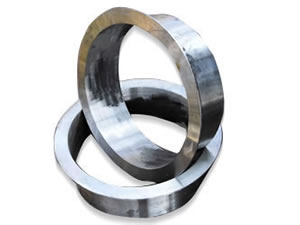 Lap Joint
In metal fitting, a lap joint is for joining two pieces of materials by overlapping them. A lap may be divided into full lap and half lap. In a full lap joint, no material is removed from each of the members so that resulting joint is their combined thickness. In a half lap joint, material is removed from both members, resulting in a joint which is the thickness of the thickest member. A full lap is widely used for temporary framing and timber frame construction etc., while a half lap joint is extensively used for frame assembly in cabinet making.
Specifications for Lap Joint
| | |
| --- | --- |
|   | Production range |
| Outside diameter | 1/2"~24" DN15-DN600 |
| Wall thickness | 4mm~200mm |
Wall Thickness
sch10, sch20, sch30, std, sch40, sch60, xs, sch80, sch100,
sch120, sch140, sch160, xxs, sch5s, sch20s, sch40s, sch80s
Max. wall thickness: 200mm
Materials
Carbon steel: ASTM/ASME A234 WPB-WPC
Alloy steel: ASTM/ASME A234 WP 1-WP 12-WP 11-WP 22-WP 5-WP 91-WP 911
Stainless steel: ASTM/ASME A403 WP 304-304L-304H-304LN-304N
ASTM/ASME A403 WP 316-316L-316H-316LN-316N-316Ti
ASTM/ASME A403 WP 321-321H ASTM/ASME A403 WP 347-347H
Low temperature steel: ASTM/ASME A402 WPL 3-WPL 6
High performance steel: ASTM/ASME A860 WPHY 42-46-52-60-65-70
Standards
ASME B16.9-2012, ASME B16.25-2012, ASME B36.10M-2004, ASME B36.19M-2004
MSS SP-43-2013
AFNOR NF A 49-170-1-1999, AFNOR NF A 49-170-2-2009, AFNOR NF A 49-170-3-2009, AFNOR NF A 49-170-4-2009
ISO 3419-1981, ISO 5251-1981
GB/T 12459-2005

Industrial Processes
Squeezing, pressing, forging, machining and more
Industries Served
Our lap joints are utilized in various industries, such as power generation, petroleum, natural gas, chemicals, shipbuilding, heating, papermaking, metallurgy and so on.

As an acclaimed supplier of lap joint in China, Ahad produces a wide range of butt weld fittings, including pipe elbow, pipe bend, pipe tee, pipe cross, and pipe reducer etc. All of the pipe fittings are made in accordance with ISO 9000, Pressure Equipment Directive 97/23/EC (PED 97/23/EC), AD2000 Merkblatt W0, and API standard. Currently, our products are extensively used in Italy, Germany, Spain, France, Russia, the United States, Brazil, Iran, India, and so on.
For more detailed information, please contact us directly.